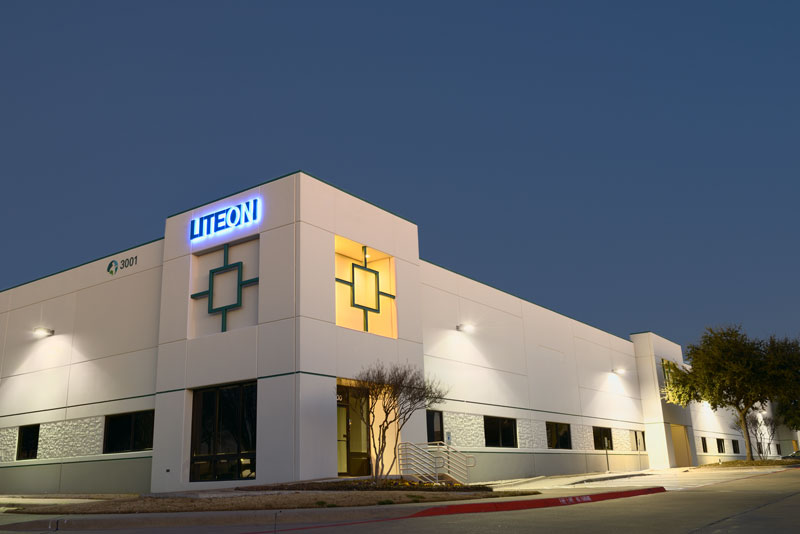 Lite-On Cloud Infrastructure Platform & Solution provides a comprehensive power management and battery backup capability based on multiple building blocks with configuration flexibility to suit specific power, size, and run-time requirements. Experience innovation through our full range of power products and monitoring for current and next generation critical infrastructure implementations.
Corporate Profile
Lite-On Technology Corporation, founded in 1975, was the first company in Taiwan to produce LEDs (Light-Emitting Diodes). With its initial public offering in 1983, Lite-On was the first technology company listed on the Taiwan Stock Exchange. Having received the first stock code "2301" in the technology category, Lite-On is truly a pioneer of the Taiwan IT Industry.
Lite-On has been manufacturing Switching Power Supplies since 1985, and now is one of the largest 3 OEM Merchant Switching Power Supplies providers worldwide.
Lite-On's long-term growth strategy focuses on the core optoelectronic and key electronic components, with business segments including Optoelectronics & Communications, Information Technology, Storage and other LED application-LED traffic signals, street lights, general illuminations and automotive electronics, green energy products and services. Lite-On's product offerings are leading the industry and widely applied in areas such as computer, communication, consumer electronics and car electronics. In consideration of environmental protection and industrial development, Lite-On has been proactively emerging itself from an information and communication enterprise to new energy technologies. The new energy supply chain has gradually shown synergy with the different industries, including LED indoor and outdoor lighting of new lighting source products, cloud computing data center power management systems of energy saving products and power systems and battery management systems of energy storage products which have become as the driving force of Lite-On for a new wave of business growth.
Innovation
As a leading company in Taiwan's technology industry, Lite-On Technology is devoted to creating value and to lead the way for new development. Lite-On's key to cutting edge technology is research and development. Lite-On Technology has established an R&D center to develop, merge and absorb new technologies and designs. This is essential for Lite-On Technology to become a top-tier leading supplier in the global power system industry.

Lite-On's R&D center integrates the company's existing technology platforms and implements automated procedures to improve R&D efficiency and shorten the development cycle. Lite-On also participates in major projects launched by industrial, governmental or academic organizations to enhance innovation capabilities. Lite-On welcomes outstanding reserve duty officers, and works with universities and colleges to nurture talent. In addition, Lite-On is aggressively developing its industrial design capability, and has received recognition through design awards that include IDEA (USA), iF and Red Dot (Germany) . Lite-On's Innovation and Design Center has been ranked No. 2 in the Red Dot Design Ranking 2012 as one of the most innovative companies in the world.

With a step-by-step approach to R&D, Lite-On Technology continues to achieve excellent results balancing global trends in technology with consumer needs and environmental protection. Lite-On also develops products with critical technologies through industry-academic cooperation. Intellectual property is a major asset and a competitive advantage, and innovation is one of Lite-On's core values. By developing and managing intellectual property such as patents, Lite-On can avoid redundant R&D expenses and reduce costs.

Lite-On Technology deploys over 2,000 R&D engineers throughout the world. As of 2013 Lite-On Technology had acquired 2500 patents.
Related